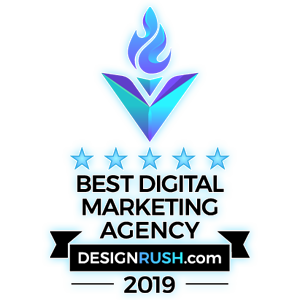 Great news! This year, for the second time in a row, we have been recognized as a top Florida Web Design Agency on DesignRush.
This is another great recognition for us, since it's coming from one of the most important sources in the industry, that selects those agencies that stand out for their experience, service quality, and reputation.
Top-rated web design agencies develop, manage, and maintain a company or a brand's digital presence. This includes designing information architecture, modifying designs to reflect evolving trends and creating a user-friendly website with a high conversion rate that captivates their customers' audience.
To learn more about DesignRush and our recognition, please click here